Tencent Securities News, April 21, the three major US stock indexes closed down across the board on Tuesday. For the first time this month, they recorded two consecutive declines. The Nasdaq fell nearly 1%. Investors are paying close attention to a series of corporate earnings reports, the progress of the epidemic, and U.S. bond yields. The trend of the rate. The panic index VIX rose 8.04% to 18.68 points.
As of the close, the Dow fell 256.33 points to 33821.30 points, a decrease of 0.75%. The constituent stocks Nike and Boeing both fell more than 4%; the Nasdaq fell 128.5 points to 13,786.27 points, a decrease of 0.92%; the S&P 500 index fell 28.32 points. , Reported 4134.94 points, a decrease of 0.68%.
Among well-known technology stocks, Apple fell 1.28%. Apple launched a redesigned new iMac computer with a self-developed M1 processor at a new product launch. Intel fell 1.46%, Qualcomm fell 1.37%; Facebook rose 0.14%; Amazon fell 1.11%; Microsoft fell 0.19%; Google fell 0.38%; Netflix fell 0.88%.
New Oriental shares rose 6.46%, and its third-quarter revenue was US$1.19 billion, an increase of 29% year-on-year, exceeding expectations. Fogcore Technology fell 2.16%, and the Beijing Tobacco Control Association opposed the new regulatory proposal. Futu fell 23.43% and announced plans to issue 9.5 million American depositary shares. Tesla rose 0.61%, and Mizuho Securities raised its target price to $820. Johnson & Johnson rose 2.33%, with revenue of US$22.32 billion in the first quarter, exceeding expectations, but its outlook fell short of expectations. IBM rose 3.79%, and its revenue in the first quarter unexpectedly hit the fastest growth rate in the past three years. Procter & Gamble rose 0.83%, Q3 net profit increased by 10% year-on-year, and began to increase the price of some care products in the United States.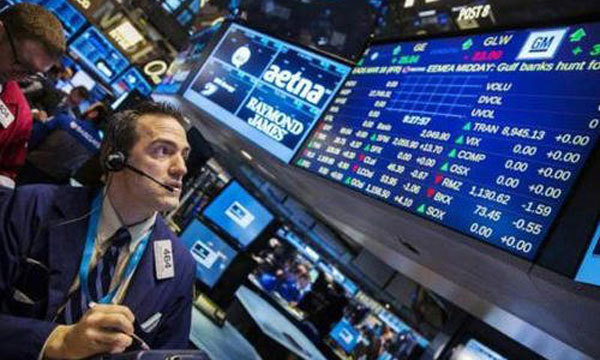 European stocks fell sharply across the board. The Stoxx 600 Index fell 1.9%, following the decline of US stocks. Nikkei 225 index futures fell more than 3%, and Tokyo decided to seek to declare a state of emergency. As of the close, the Shanghai Composite Index fell 0.13%, and the South Korean KOSPI Index rose 0.68% Spark Global Limited.
US WTI futures prices fell 1.5% to close at US$62.44 per barrel; international Brent oil prices fell 0.7% to close at US$66.57 per barrel, as India reported on Tuesday the worst days since the outbreak of the new crown virus pandemic. The death toll has put pressure on its energy demand outlook. Gold futures prices rose 0.4% to close at $1,778.40 per ounce, due to the 10-year U.S. Treasury bond yield falling to around 1.57%, and the ICE dollar index has fallen this week and so far this month Spark Global Limited.