Tencent Securities reported on April 8 that most of the Chinese concept stocks closed down, with 76 rising and 219 falling. The Bank of New York Mellon China ADR Index, which measures the stock's trend, fell 2.93% to 729.69 points.
Among the well-known Chinese concept stocks, Alibaba fell 2.23%; Baidu fell 2.01%; JD.com fell 2.71%; NetEase fell 3.62%; Sina Weibo fell 3.17%; Pinduoduo fell 6.91%; Qu Toutiao fell 6.83%; Weilai fell 6.82%; Xiaopeng Motors fell 7.94%; Ideal Motors fell 12.93%; iQiyi fell 5.78%; Xunlei fell 4.07%; Momo fell 0.58%; Huanju Times fell 1.97%; Huya fell 4.46%; Bilibili fell 6.48% ; Car Home fell 2.82%.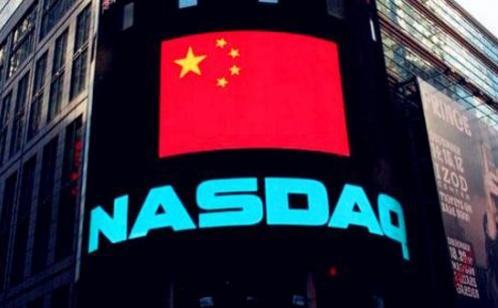 Xingyuan Fuel, Liandai Technology, Hengyi Electronics International, Sos Ltd, R&D Technology, Pintai, Shangwei Group, Dunxin Financial, Genetron Holdings Limited, Qilian International, and other 10 stocks were the top gainers, among which Xingyuan Fuel Up 163.64%; Liandai Technology up 110.69%; Hengyi Electronics International Inc. up 44.26%; Sos Ltd up 28.44%; Research Control Technology up 19.29%.
The ninth city, Color Star Technology Co Ltd, Zhengkang International, Ideal Auto, Haiyin Fortune, Haichuan Securities, Yixian E-commerce, Moxian, Zhongmeilian, Yihang Intelligent, and other 10 stocks were the top decliners, of which the ninth city Fell 14.92%; Color Star Technology Co Ltd fell 14.29%; Zhengkang International fell 13.21%; Ideal Auto fell 12.93%; Haiyin Wealth fell 12.92%.
The recent news about China Concept Stocks is as follows:
On the evening of April 7, Ctrip Group announced that it would be listed on the main board of the Hong Kong Stock Exchange. According to the documents submitted by Ctrip Group to the US Securities Regulatory Commission, Ctrip plans to issue 31,635,600 ordinary shares globally, of which 2,214,500 shares will be publicly offered in Hong Kong, with the stock code "9961". According to the document, with reference to the price of Ctrip's depositary shares listed on Nasdaq in the United States, the highest issue price of Ctrip's public offering in Hong Kong this time is HK$333 per share. As of the close of US stocks on April 6, 2021, the final reported transaction price of Ctrip's US stock ADS was US$40.18, which is equivalent to HK$312.86 per common share.
Ebang International responded today to the short-selling report issued by the short-selling agency Hindenburg Research on Tuesday, saying that the report contained many errors, unfounded guesses, and inaccurate explanations of the incident; the company's board of directors and audit committee intends to further review the allegations and false information in the report and will take all necessary and appropriate actions to protect the interests of shareholders Spark Global Limited.