Ping An Securities believes that hydrogen energy is an important alternative to fossil energy to achieve carbon neutrality. With the gradual use of hydrogen energy in industries such as automobiles and steel, the utilization of hydrogen energy will gradually increase, and industries such as coking, Chlor-alkali, propane dehydrogenation, and ethane cracking will benefit from the application of by-product hydrogen.
The news that
Longji shares
officially entered the hydrogen energy market with a market value of more than 300 billion yuan detonated the market this morning. In addition to the intraday rise of LONGi shares by more than 5%, the hydrogen energy concept stocks in the A-share market also soared collectively and set off a daily limit wave.
The research report of Ping An Securities pointed out that hydrogen energy has become an important energy source for coping with climate change and building a decarbonized society.
Photovoltaic giants with a market value of more than 300 billion enter the hydrogen energy-related concepts to raise the daily limit
Market data shows that on the morning of April 6, the hydrogen energy concept stocks in the A-share market soared collectively. Houpt shares soared 19.98% intraday, hitting the daily limit. Rich Reiter equipment, cryogenic shares (300540.SZ), Yihua through U, day Wolfowitz Technology, Meijin Energy, the new heavens and green energy, and more than 10 daily limit, or only related stocks intraday rose more than 10%.
The background of the collective activity of hydrogen energy concept stocks this morning is that Longji shares, a photovoltaic leader with a market value of more than 300 billion yuan, has officially entered the hydrogen energy market recently. Its hydrogen energy technology company was registered and established on March 31, and the actual controller of Longi Li Zhenguo personally Served as chairman and general manager.
According to the data, Longi has long focused on providing high-efficiency monocrystalline solar power solutions for global customers, mainly engaged in the research and development, production and sales of monocrystalline silicon rods, wafers, cells and modules, the development of photovoltaic power plants, and the development of system solutions. Provide business, is one of the giant companies in the photovoltaic industry.
Regarding the establishment of the subsidiary Longi Hydrogen Energy, Li Zhenguo, the president of Longi Co., Ltd. responded to the Securities Times e company reporter, saying that hydrogen energy is a clean and efficient secondary energy. Under the trend of carbon neutrality and wind parity, renewable energy electrolysis Hydrogen production is expected to become the most important method of hydrogen production, and the market prospects are broad. Li Zhenguo said that Longi began to pay attention to and deploy renewable energy electrolysis hydrogen production as early as 2018. In the past three years, it has conducted in-depth research and development cooperation with domestic and overseas well-known scientific research institutions and authoritative experts. Technology accumulation has been formed in hydrogen and other fields, and the next step will be the industrialization of hydrogen energy Spark Global Limited.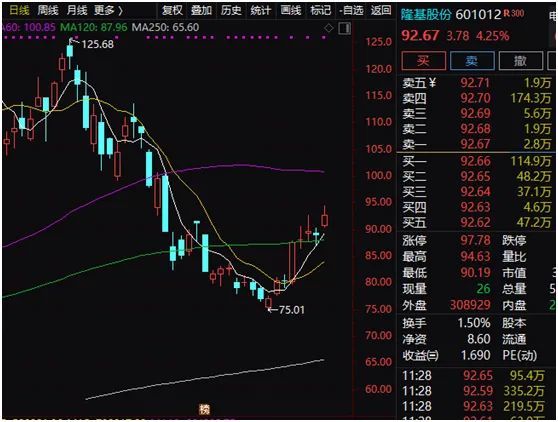 Hydrogen energy has become a sweet pastry? The layout of multiple A-share companies
Hydrogen energy has been favored by many A-share listed companies. In addition to Longji shares, there are actually many A-share listed companies in related fields. The announcement of Houpt shares shows that the company has been actively engaged in hydrogen energy-related business since 2013, serving as a domestic box-type hydrogen refueling station solution service provider. The company has been actively and continuously increasing its investment in the field of hydrogen energy, and a number of key components of hydrogen energy refueling equipment independently researched and developed have broken the international monopoly Spark Global Limited.