It is right for traditional enterprises to graft the wings of digitalization, but the premise is that they must be organized and culturally reengineered, coupled with digital reengineering, to succeed. The genes of traditional enterprises are not compatible with digitization. Many companies have only made digital transformations. Organizations and cultures have not kept up. The companies have formed "two skins", which has accelerated their bankruptcy.
Ning Gaoning:
Enterprise and risk are linked together. The operation of any enterprise will have risks. Therefore, it is necessary to say that the spirit of taking responsibility or the spirit of adventure, or the spirit of exploration that dares to try is necessary, otherwise, there will be no entrepreneurs. On the other hand, if you don't explore, take risks, or develop, the risks are even greater. Because society is progressing, other companies are progressing.
Ding Liguo:
The ideal is the belief that promotes continuous progress. No matter how difficult life is, we must adhere to our ideals. Starlight does not ask for travelers, time is worthy of struggles, ideals make us more confident, calm, and specialize, unswervingly do our own steel business. Today's phased progress is not the end, but the starting point. In the future, our ideal of creating a model for the steel industry will remain unchanged.
> Zhang Yichen, a member of the National Committee of the Chinese People's Political Consultative Conference, called for the extension of public REITs to the field of holding commercial real estate. Zhang Yichen suggested establishing and improving the institutional mechanism of commercial real estate REITs; establishing the valuation standard, access mechanism, and information disclosure mechanism of the basic assets of commercial real estate; establishing a tax penetration mechanism and introducing corresponding tax policies to drive the development of commercial real estate REITs; sound Investor protection mechanisms, establish foreign investment access policies, and absorb long-term funds into the commercial real estate REITs market.
Director Corporate Information
>Ctrip released its 2020 financial report. The annual transaction volume was 395 billion yuan, ranking first in the global online travel industry for three consecutive years: the annual net operating income was 18.3 billion yuan. In addition, in the fourth quarter of 2020, Ctrip Group's net operating income was RMB 5 billion, and its gross profit margin reached 82%, a record high for 11 consecutive quarters. The strength of the recovery is in a leading position compared to its global counterparts.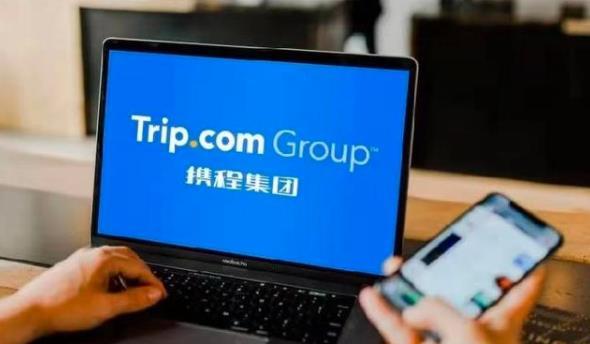 > Ali Health, Longfor Group, and Haidilao International will be included in the Hang Seng Index with weights of 0.89%, 0.62%, and 0.58% respectively. The adjustment will take effect on March 15, and the number of constituent stocks in the Hang Seng Index will increase from 52 to 55.
> Suning.com released its 2020 performance report. In 2020, the scale of commodity sales reached 416.315 billion yuan, and online sales accounted for nearly 70%; the operating income in the fourth quarter increased by 13.75% year-on-year, and the sales scale of the Yunwangwandian platform increased by 33.67% year-on-year; the sales scale is expected to be realized in 2021 Steady growth.
> Legend Capital led the investment, and Fosun Group participated in the financing of several hundred million yuan in Zhongke Guangxin. Zhongke Optics is a high-tech enterprise capable of independently designing and mass-producing optical chips and devices. This round of financing will be used to expand the production capacity of 5G base stations and data centers 25G DFB optical chips and optical modules, as well as tunable series of products Spark Global Limited.