QQ Music Securities, March 24, the US$1.9 trillion new crown virus relief bill has been signed into formal legislation by US President Biden, so in the next few months, if Wall Street's eyes turn to the best on the market Infrastructure stocks, that should be considered unexpected.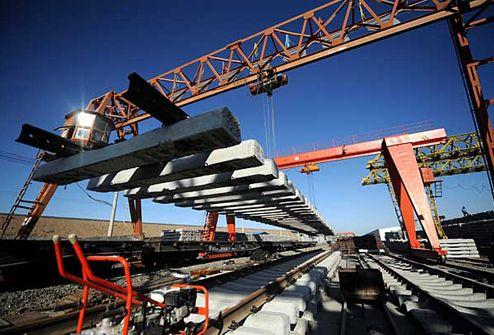 It is widely expected that the next major move of the Biden administration will be to launch an infrastructure plan, because infrastructure construction is generally welcomed by voters. Frankly speaking, this may be one of the few things where Republicans and Democrats can reach a consensus.
"It is not accidental that the United States can maintain its status as the world's number one economy," said Chase Robertson, an analyst at RIA Robertson Wealth Management, a wealth management company in Houston. "This requires investment. Most of the investment comes from the private sector, but certain areas-especially roads, bridges and shared infrastructure-are often funded by the government. The new government has made it very clear that this is a The main priority."
The new crown virus relief bill will boost the US economy in the short term, but its impact is not long-term. This bill can be said to be a "lifeline" rather than a long-term investment.
On the other hand, the Infrastructure Act will actually lay the foundation for future economic growth. "If the previous administrations did not build and expand the interstate highway system, or even the Panama Canal, what would America look like today?" Robertson continued.
It is not yet possible to know the amount of the infrastructure bill that is expected to be introduced, but analysts at Goldman Sachs estimate that the total expenditure in the next 10 years may be between US$2 trillion and US$4 trillion. This alone may mean that the potential of traditional infrastructure stocks is huge.
In addition, in addition to "normal" infrastructure, a key link in President Biden's economic recovery plan is "Build Back Better", including the promise of investment in green energy and high-speed Internet. Alternative" infrastructure companies can also get involved.
With this in mind, the following five best infrastructure stocks should benefit from a potential surge in spending from Washington. Just be careful: if the infrastructure plan does not come true, many of these stocks may plummet as a result.
1. Vulcan Material Company
Market value: $22.3 billion
Dividend rate: 0.9%
For investors in the United States, if a lot of road paving or repair work is expected in the next few years, it makes sense to hold shares in Vulcan Materials (stock code: VMC). . The company is the largest producer of construction aggregates (including crushed stone, sand, and gravel, etc.) in the United States, as well as a major producer of asphalt and cement. The combined revenue of these businesses accounted for 76% of the company's revenue and 91% of its gross profit.
Vulcan Materials' sales product portfolio is roughly evenly distributed between private sector buyers (mainly residential and non-residential buildings) and government buyers (mainly highways and construction infrastructure). Even without a large-scale spending bill, the expected increase in new home construction may be enough to give Vulcan Materials a major boost in revenue. But as the US government intends to invest in infrastructure construction, the company may achieve above-trend growth in the next few years Spark Global Limited.